Farmer's Septic Service, Inc.
Whether you require a new septic installation, maintenance, repairs, or assistance with financing, we have the expertise and dedication to ensure your complete satisfaction related to alternative and conventional septic systems.
Farmer's Septic offers free local site visits and cost estimates, allowing us to access your needs accurately and provide you with a transparent understanding of the project scope and costs involved.
What You Can Expect From Farmer's Septic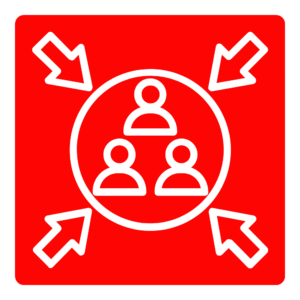 Family-Owned, Customer-Centric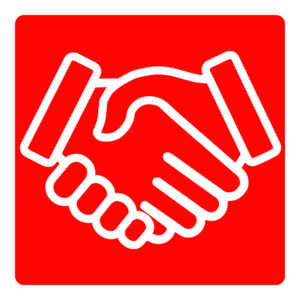 Comprehensive Support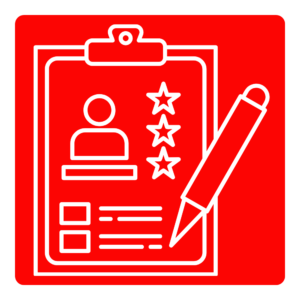 Legacy of Excellence & Experience
Our Various Septic Services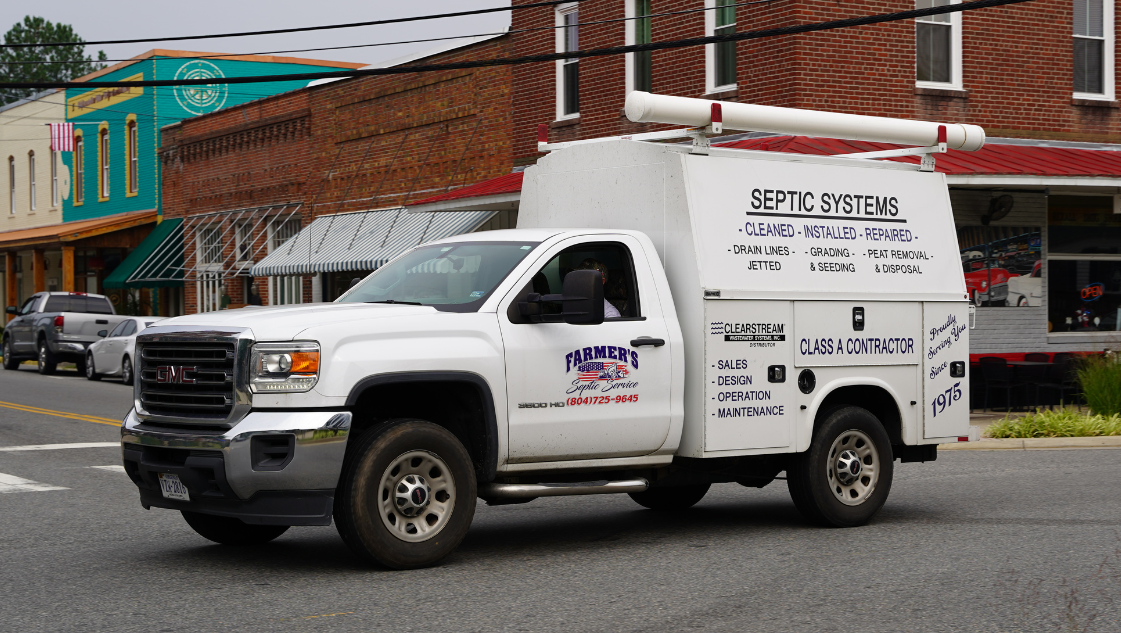 About Us
Farmer's Septic operates as a family owned business out of Moon, Virginia.
Our journey began in 1987 when Allen Farmer founded Farmer's Septic Services, Inc. With a legacy in the septic industry, Allen brought his prior experience and extensive knowledge to the company. He worked for his grandfather, John Bing, 10 years prior to starting Farmer's Septic Service. This familial connection and the years spent learning from his grandfather instilled in him a deep understanding of the septic business, which he used as a strong foundation to establish the thriving company we know today.
At the start, we focused on conventional septic systems, however as the industry evolved, we recognized the importance of alternative septic systems and positioned ourselves at the forefront of innovation. We began to install cutting-edge systems such as recirculating sandfilters, mounds, and experimental systems in Mathews County, Virginia. As regulations changed, we proactively adapted and expanded our expertise in alternative septic solutions, ensuring that we stay ahead of the curve and provide our customers in Mathews, Gloucester, and Middlesex, Virginia with the most advanced options available.
Each customer's needs are unique and that's why we offer a wide range of services from septic tank pumping, septic tank inspections, to septic tank maintenance services, and more, to cater to specific system requirements. Whether you need a new septic system installation, repairs, inspections, or assistance with alternative septic systems, our skilled technicians are here to help.
When we bought our new home, we had no idea how to service our Clearstream septic system. Mr. Farmer & his staff came out and serviced our system for the first two years for free, as they were able get Clearstream to honor the contract giving us two free years of service. My husband didn't want anyone on the property while we weren't home, so they worked around our schedule. They have put up with all my crazy questions, and even came out SAME day to our home in Henrico (1hr 45min from their office) when our septic alarm went off. Russ, their technician, was so kind and knowledgeable, and he took his time explaining what he was fixing and why. Did I mention how reasonable their yearly maintenance fees are? The lovely ladies at the office always return my calls, and are wonderful to deal with. I rarely write reviews, but felt I needed to, as this company has really been good to us.
Farmer's Septic installed our Clearstream system when our house was built. It has performed very well, and they have inspected and maintained it for 16yrs. I have found them to be competitive in their pricing and quick to respond for urgent repairs. Their technicians are very pleasant and competent in their work, and Mr. Farmer has been very helpful with questions. The office staff is patient with billing matters and pleasant on the phone. Yes, they are sometimes very busy and cannot respond right away, but only to non-urgent matters. All companies prioritize their workload.
Looking for savings? Switching out my Eco-Pod septic system design for a Clearstream Wastewater System saved me over $2,300.00.
Farmer's Septic saved me over $3,000 with a Clearstream Wastewater System. Changing out my Eco-Pod septic system design was fast, simple & cheap.
HAVE QUESTIONS?
Since 1987, we have been proudly serving the communities of Mathews, Gloucester, and Middlesex, Virginia